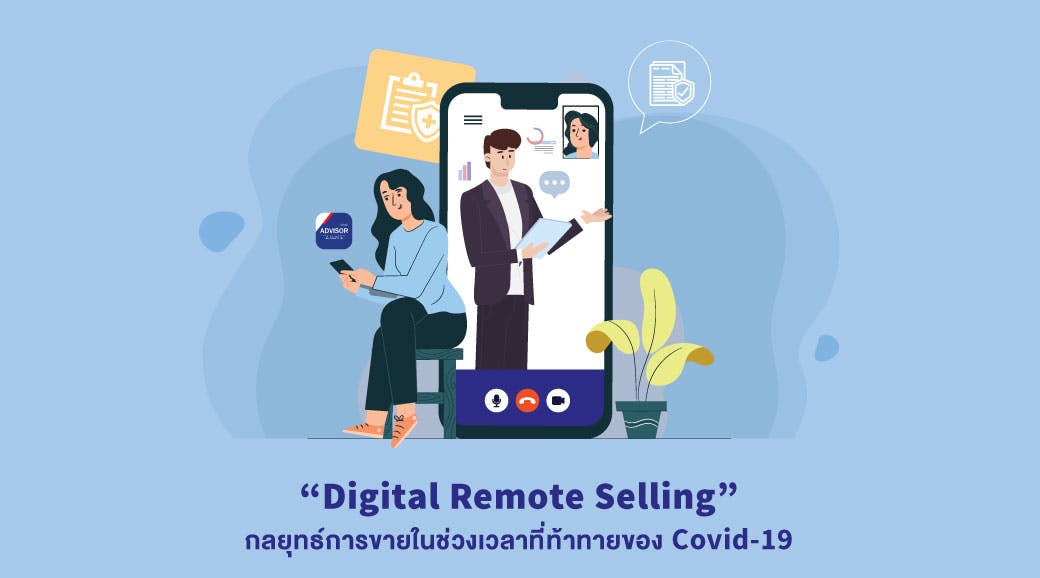 Krungthai-AXA Life Insurance has launched a new "Digital Remote Selling" sales platform to facilitate the marketing process for agents during the COVID-19 pandemic. Leveraging existing technology, distributers can now remotely meet with customers and market the company's products and services in a safe and socially distanced environment.
Mrs. Sally O'Hara, Chief Executive Officer of Krungthai-AXA Life Insurance said "Businesses across Thailand are currently facing unprecedented challenges. At this time it has never been more important for us to provide as much support as we can and make the marketing process as easy as possible for our agents and customers. Aligned with the OIC's COVID-19 regulations and procedures, 'Digital Remote Selling' enables agents to still market our products and services and connect in a meaningful way with our valued customers.
The 'Digital Remote Selling' technology can be accessed via KTAXA's existing 'Advisor Zone' application. Agents have been requested to contact all customers and inform them about 'Digital Remote Selling' and how it operates. They must introduce themselves with their name and provide their life insurance license number before sending the relevant documents. After the customer has confirmed the purchase of the policy, they must then submit a signed photo ID card, along with a written statement confirming the validity of the document, by taking a selfie of the direct page with their national ID card. Upon receiving the application, KTAXA's contact centre will call the customer to verify the purchase prior to underwriting.
For further information, please call our Customer Contact Center at 1159, 24 hours a day