Everyone dreams of a good life particularly when one is getting older and gradually losing the physical strength for working as hard as before. People hope to sit back and relax in their retirement, with all the comfort of financial independence. Nowadays, it is also a trend among new-generation people to retire early so that they have more time to live their dream. Some say they wish to travel while they are still physically fit. Some others say they want to do the various activities they could never do while still working. Many more think by retiring early, they will be able to devote their time to taking care of their health and their food choices. Most important of all, they wish to spend more time with their family.
To make such dream come true, they have to start saving money today. It will be no good living aimlessly and wasting money here and there. "Life is not a game. So, it needs real planning". Wondering how to plan saving for your dream? We have some useful tips to share:
1. Set savings goal: You must know what you are saving money for. It can be the purchases of some necessary stuff, family expenses, medical care, emergencies such as the sudden loss of job or car repairs, nest egg for retirement life, life insurance, investments, etc.
2. Develop a clear plan, not just a plan: Every day, you should record your expenses and income. This way, you will be constantly updated about your financial situation. It will become clear whether you spend money within your means and whether you are saving up as planned. The expense records will also show where you can cut back on. By avoiding unnecessary expenses, you will be able to fatten your nest egg.
3. Embrace "sufficiency": Be cautious about spending. As it is not easy to get money, plan well before you pay out. If you are a shopaholic, keep telling yourself that "No shopping for unnecessary stuff no matter what big sales are on". This mantra applies not just at shopping complexes but also during Internet browsing. Online shopping, after all, is now widely available. If you can't completely kick your shopping addiction, try reducing your shopping expenses or try shunning unnecessary products. You may also tackle such addiction by making sure you add more money to your savings at the rate no less than what you have just spent on your shopping. You must strictly comply with such rule or else you may end up with credit-card debts and related trouble (we will have more discussion on this later). In that case, your savings plan will be hampered.
4. Set aside money for your savings right away: No excuse is allowed for delaying the implementation of your savings plan. It is important that you start saving right now. Don't say you have too much expenses this month and your savings plan can wait. Such excuse will only mean you won't be able to start saving at all. To get started, you must save what you have. If you have little, save a little. If you have more, save more. No matter how much you have, you should allocate some for savings. The simple, widely-used formula is that after you earn your income, you must immediately set aside some for savings. After that deduction, you can spend the rest. People with regular income should save between 10 and 30 percent of their earning. Freelancers need to allocate a bigger percentage of their income for savings because they don't have any employer-provided welfare. To be safe, they should dedicate half of their income to their nest egg.
5. Generate income from your savings: There are many ways to reap financial returns from your nest eggs other than simply depositing money with banks (which offer a very low interest rate these days). For example, you may invest your savings in insurance policies, funds, stock, gold, land plots, etc. However, as every investment has associated risks, you should study information well before investing. Only after you carefully review related information, you will be able to tell whether you can handle the risks and make investments with confidence.
6. Save money for the long run: Retiring is not the end of everything. In fact, retirement life is the time when you can live your dream. It's just that for your dream to come true, you must have adequate savings. So, plan well for your retirement and save money for the purpose. At present, retirement-life insurance programs are available with comprehensive coverage. Not only that policy buyers enjoy financial security, but they will also receive healthcare benefits. When supported by such programs, you can have confidence in your retirement life. As you are getting old, you will be free of stress. You can be rest assured that you won't become a burden to your children or grandchildren. Because you have a good savings plan, you will be able to indulge in happiness and quality of life.
...So, why wait? Go ahead and plan your savings now…
Recommend Products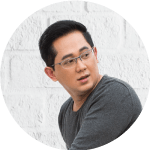 Saving for success in wealth management: To increase financial value and Protect your family's wealth for many generations to come
Benefits

Easy to invest with regular premium

Flexible investment and protection ratio

Greater benefit with Loyalty Bonus after the 6th policy year