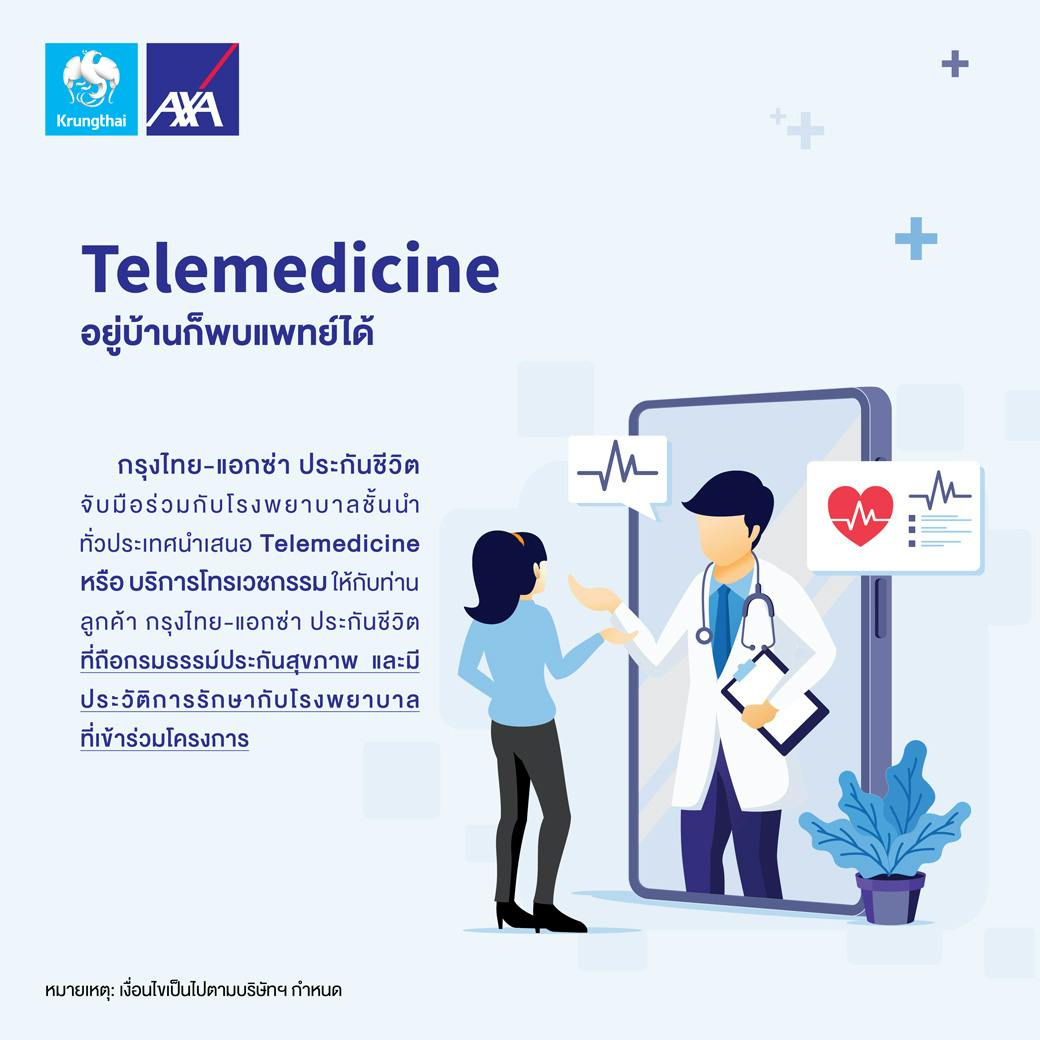 Krungthai-AXA Life Insurance partners with nationwide Hospitals to expand Telemedicine service for customer which provide more convenience medical service from hospitals such as calling for health consultation with the medical team and blood testing. The Telemedicine service is providing for KTAXA's customer who have health policy and have treatment history at participated hospital affiliates within OPD benefit. Please see detail of hospitals list as the link https://ktaxa.live/telemedicine-hospitals
Krungthai-AXA Life Insurance is also taking action to further protect the safety and well-being of customers during COVID-19 period. The company will continue to be a trusted partner to our customers.
For further information, please call our Customer Contact Center at 1159, 24 hours everyday.