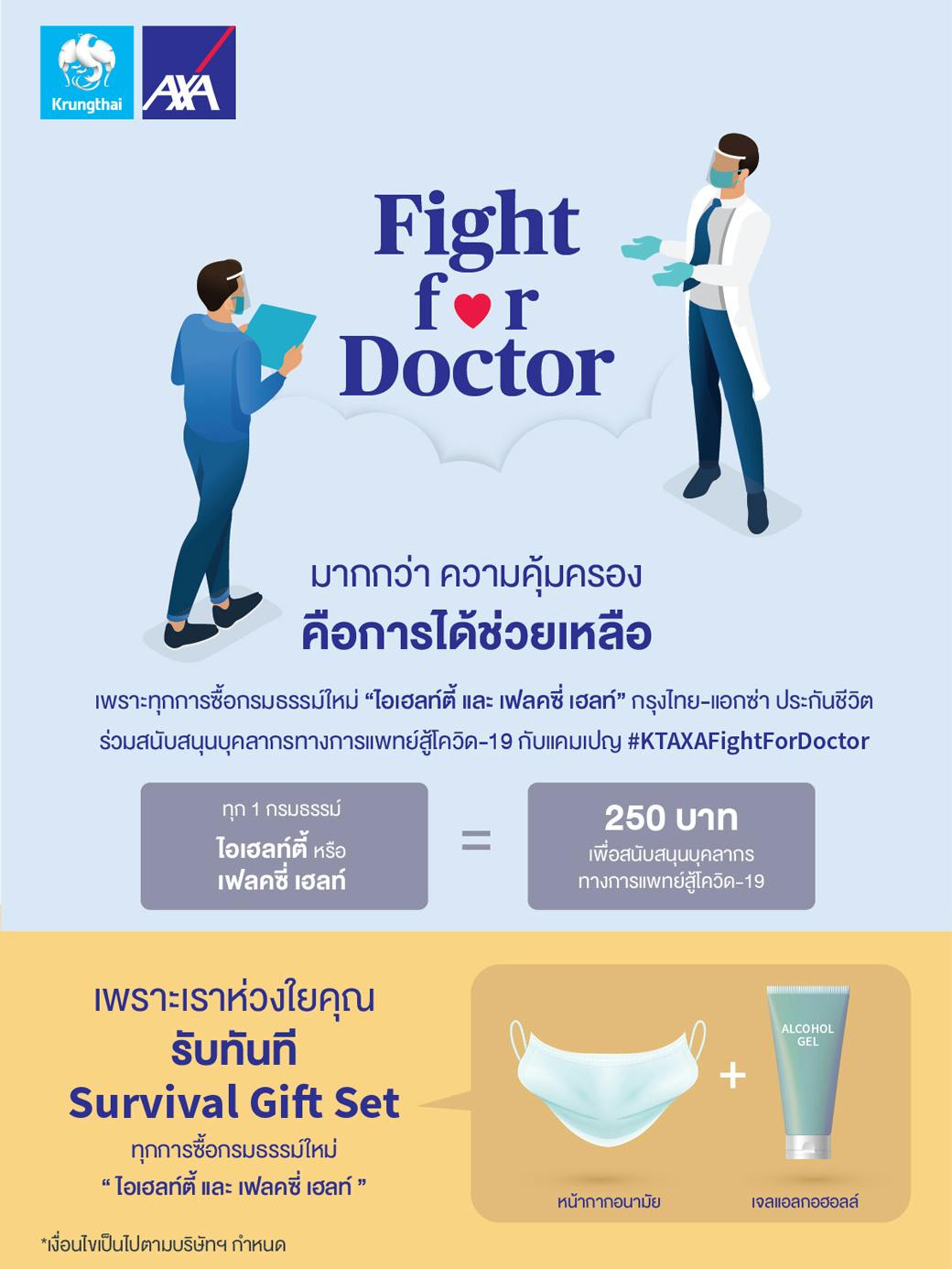 On May 1st, Krungthai-AXA Life launched "Fight for Doctor", a new campaign that aims to support public hospitals and medical personnel in Thailand in their fight against COVID-19.
The campaign will run from May 1st until the end of July 2020. Customers who purchase an iHealthy or Flexi Health product will receive a survival gift set, including mask and gel, and KTAXA will also donate 250 Baht to support the medical services that are treating COVID-19 patients.
Commenting on this new initiative, CEO Sally O' Hara said "In a time of tremendous upheaval and uncertainty for us all, there are many medical professionals working night and day to keep us cared for and ensure we have access to the best medical care. This campaign is about recognising their extraordinary efforts and bravery and "empowering people to live a better life."
The company also launched an initiative 'Go Green save COVID' which encouraged the Thai public to take a selfie that illustrated how they were protecting the environment and post on social media. For every post, KTAXA donated 10 baht directly to Thailand's medical personnel and the campaign raised 200,000 Baht.
For more information on 'Fight for Doctor' and KTAXA's health products, please contact 1159 24/7.