Before we find out how one can make a will, we should first learn what a will is.
A will is a document that indicates your wishes with regards to the people who you would like to leave your assets to once you're deceased. Normally, without a will, all assets will automatically be given to your heir, according to Civil and Commercial Code, Section 1629, there are 6 civil heirs. Each sequence has the right to inherit in the following order: descendants, parents, siblings, half-siblings, grandparents and uncles and aunts.
In order to write a will, one must do it in accordance with the law. However, it is not difficult to write a will and you do not have to wait until you're old, or dying, it could be too late by then. As long as you have the 2 qualifications, which are; 1. You're 15 years of age and 2. you have not been ruled incompetent by a court, you can start writing a will.
So how many categories of wills are there? There are 5 types of wills:
1. Regular Will
2. Self-Written Will
3. Will made as a public document at the local
4. Secret Document Will
5. Verbal Will
The most popular type of wills are the 1st and 2nd ones because with the 3rd – 5th types official officers will need to be involved, which required lots of steps and possibly a fee. However, by writing up the 1st and 2nd one yourself, it is highly likely that mistakes can be made which could cause the will to be invalid. In that case you have to reverse back to splitting all assets in the old-fashioned way, by requesting all heir's approval to submit to the court to set up a trustee.
However, this does not mean that the trustee is there to divide all assets. There can still be a trustee even when the will is valid. However, in the event that the inheritance cannot be settled among all heirs, all assets will eventually be sold in order to share all the money equally among heirs.
Here's an example of self-written will, which is the most popular type of will, will have the sub-headings as follows:
1. Name of the will
2. Place of where the will is written
3. Date/Month/Year of when the will is written
4. Name-Surname and age of the person writing the will
5. Address of the person writing the will
6. Information indicating all current assets
7. List of the inheritance
8. A message confirming that all that is written in the will is true and that the writer is perfectly conscious and well
9. Signature of the person who writes the will
By making a will just simply means that the person is well prepared and there's nothing wrong with being prepared. It is like planning life, in case anything unexpected happens, all your assets will be taken care of.
Recommend Products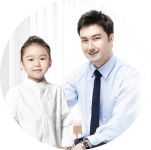 Build your own legacy today
Life Legacy (WLNP60L/WLNP99L)
If you are planning on leaving your inheritance to your family, this is the right option and solution for you
Benefits

2 premium mode seletable until age 60 / until age 99

Low premium, Full coverage from day one

Benefits are exempted from inheritance tax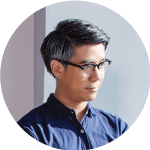 iInvest - Easy investment, More return, More benefits, Precious bequest
iInvest is the answer to successful wealth management by saving as it has been designed to increase your monetary value and preserve your wealth at the same time for you to pass an endless wealth to your children.
Benefits

Easy investment - One time premium pay and investment can be increase any time after the first year

More return - Bonus after 5 policy years (0.25% at the end of policy year 5 – 10 and 0.5% started at the end of policy year 11, the percentage calculated from average policy account in each year)

More benefits - 110% of onetime premium after withdrawals deduction (if any) for death benefit or 110% of policy account value whichever is greater