Young employers often have a difficulty to save money, especially salaried workers. We have your own bills to pay such as electricity bills, rents and all other responsibilities. Making ends meet is struggling enough, so a regular saving is almost impossible. However, if you have a clear saving goal like buying a house, saving for family emergency, a retirement fund or even saving for a life insurance, then having 100,000+ savings is no longer a difficult task. We have 3 easy tips on how to do it.
The first thing to do is to set a goal. You must have a clear target of how much you would like to have at the end of the year. Let's say 100,000 Baht. Next is discipline. This enables you to keep up your saving even you earn only 15,000 Baht a month. Now here are the 3 tips:-
1. Deposit 9,000 baht every month. This is the easiest way to practice discipline as you are simply putting money straight into your account. By depositing a fixed amount each month, you are only allowed to withdraw after a certain amount of time and earn some interests. If you deposit 9,000 monthly, for 12 months, you will earn 108,000 baht. With average interest rate of 1.4% per year, you will earn additional 1,512 bath.
2. For those who do not want to deposit such a large amount in one go, you can collect at least 300 bath per day in a piggy bank. This is another good way of saving money, but you still need discipline and consistency. Keep doing that for a year then you will earn 100,000 bath or more.
3. Find a new, non-traditional way of saving because depositing a certain amount of money each month may not be enough, or the interest gained is not as high as you hoped for. Another way of saving is to invest money into something else for example invest in a mutual fund, you will gain a lot of interest but the risk is also high, invest in endowment insurance, you will have someone to assist you with saving money and you can choose the duration of your saving. This is another recommended way to save your money, because you have a professional looking after you, you can also use this type of insurance to reduce your taxable income.
All these 3 tips mentioned above are just a few recommendations that will guide you to your saving goal. However, whether you succeed or not depends on your willpower and your determination to your goal. If you are consistent, determined and have discipline in saving your money, the goal in saving 100,000+ is easily achievable.
*saving means saving in order to do life insurance
Recommend Products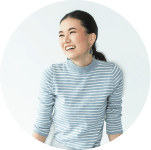 First step of working life
Benefits

In case of an unexpected event, receive total premium paid plus 100% of sum assured

Plan your savings with two coverage plans options

From 4th year onward, receive cash payout as a reward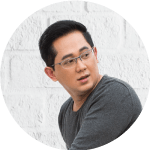 Saving for success in wealth management: To increase financial value and Protect your family's wealth for many generations to come
Benefits

Easy to invest with regular premium

Flexible investment and protection ratio

Greater benefit with Loyalty Bonus after the 6th policy year