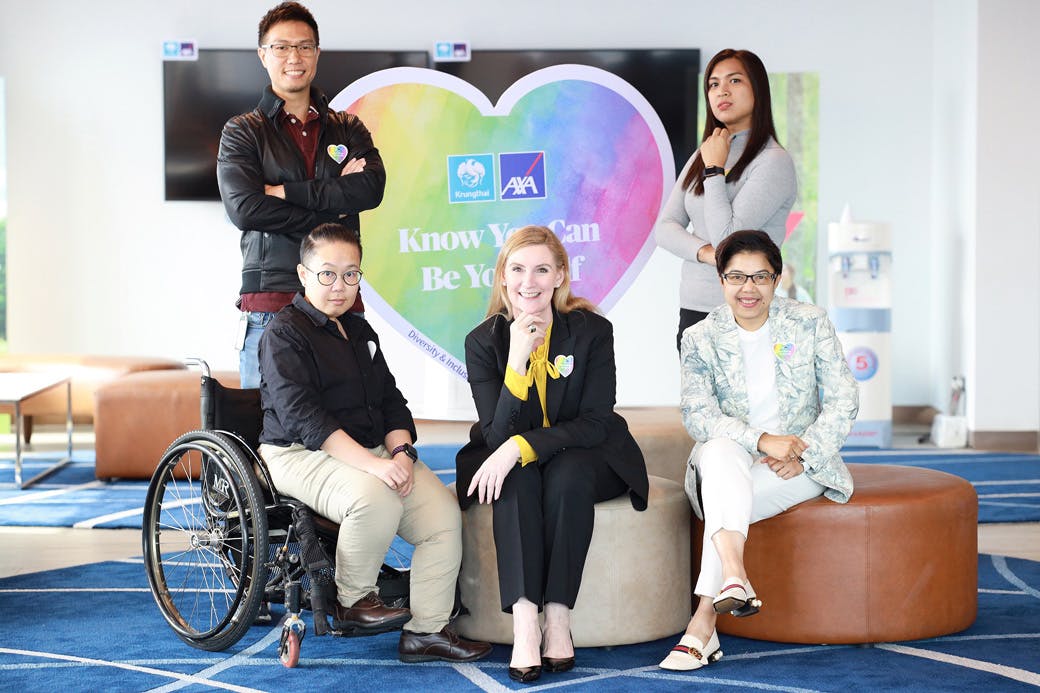 On Monday 18th May, Krungthai-AXA Life demonstrated its support for International Day Against Homophobia, Transphobia & Biphobia (IDAHOT) and an inclusive culture by organising a photo contest and encouraging staff to send in a selfie on the theme 'Breaking the Silence'.
The winners of the competition were Khun Sinsamoot, Operations, Khun Chananchida, Finance and Khun Wassana from Risk.
Ms. Sally O'Hara, CEO Krungthai-AXA Life said "Congratulations to all the winners and everyone who took part in the contest. The wonderful photos were so enlightening and demonstrated how comfortable and at ease employees are in expressing their true selves. KTAXA is very proud to stand in solidarity with the pride community to help break the silence. Caring for people's welfare, diversity and inclusion are embedded in our values and mission of empowering people to live a better life.
O' Hara concluded "I encourage all our staff to have the courage to speak up and be themselves, and to rest assured that their individuality will always be respected, valued and embraced."
The selfie contest was just one of the initiatives organised by KTAXA to celebrate IDAHOT. The company also organised an 'Unconscious Bias' learning course via LinkedIn Learning and encouraged an expert who had already completed the course to share their experience with the staff. A VDO – IDAHOT challenge was also arranged to help staff understand the term "LGBTQIA" and the video concluded with a message from Gordon Watson, CEO AXA Asia.