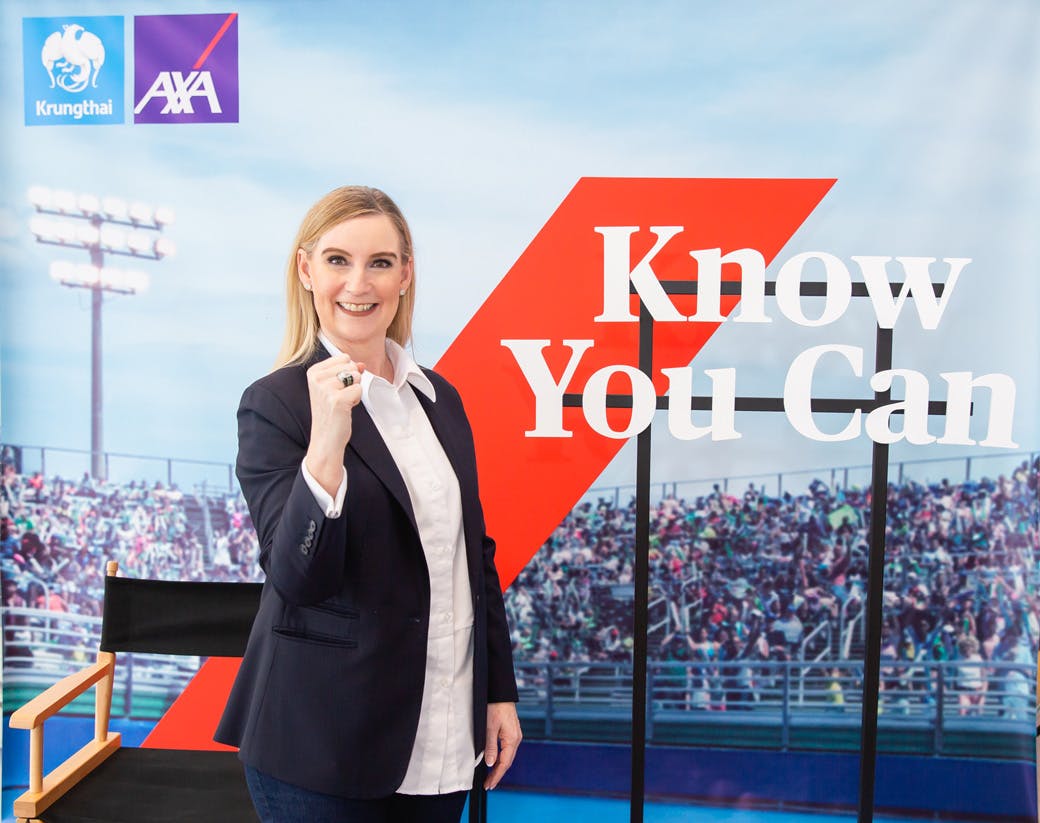 Krungthai-AXA Life Insurance PCL, a leading life and health insurance provider, is celebrating following another double win at the International Finance Awards 2020, picking up two trophies for 'Most Innovative Marketing Initiative', and 'Best Customer Service'.
The company was awarded these accolades for its creative 'Know You Can' campaign' that featured Serena Williams and for its commitment to customer centricity.
Khun Sally O' Hara, Chief Executive Officer, Krungthai-AXA Life commented: "We are delighted to win these prestigious awards which are a testament to the great people we have in our business. Launching the 'Know You Can' campaign last year was a great opportunity for us and we are very happy to celebrate its success. The response from the public and exposure was overwhelming and I'm so proud that we have now been recognised by industry professionals for this work. The campaign highlights our commitment to go beyond our role of protecting people to also encouraging our customers to have self-belief and supporting them through life's challenges."
O Hara continued "The recognition Krungthai-AXA Life has been attaining every year in these awards across various categories demonstrates our steadfast commitment of listening, understanding and delivering for our customers and empowering them to live a better life."
The International Finance Awards recognises industry talent, leadership skills, industry net worth and capability on an international platform. Winners are declared on the strength of their application and past accomplishments by an industry judging panel.