Before You Buy: Get to Know Your Future Income and Expenses
by Dr. Napat Jatusripitak
One known fact in economics is that we put greater importance on the present than the future.
And when we don't spend enough time thinking about the future, we risk getting the wrong insurance policy, leaving your loved ones financially vulnerable.
Remember. The whole point of buying life insurance policy is to make sure that your dependents are as financially protected as possible in the event that you pass away. That's why it's crucial that you spend some time now and think about what you expect their lifestyle will be like down the road. Lifestyle changes with time and so do your future income and your family's expenses.
Let's talk about three examples of future income or expenses that are important but often overlooked.
1. Educational Expense
Education is one of the biggest expenses for most families. How much you should budget for it depends on the length of studies, how many children you have, and the type of education you plan to give them. Parents who plan to send their children to private schools and colleges abroad usually need more coverage than parents who are just as happy to send their children to local public schools.
While there have been debates about whether the high and rising college tuition is worth the money, research still shows that it is a worthwhile investment.
2. Outstanding Debt
To financially protect your beneficiary, it is often a good idea to include your debt into the coverage calculation. All of us do not wish that our financial responsibilities fall on our loved ones. A common example of this is the regular payments and interests for loans. The worst case scenario is if you had put your house up as collateral, the bank may take it away if your dependents cannot continue with the payments.
3. Expected Future Income
For most of us, our income goes up with work experience. This income may also include capital income. If you're an investor, your investments can generate new income each year. Get a rough estimate of all of these income streams that change over time and include them in the process of calculating your coverage. It's what your beneficiary would have enjoyed had you not passed away (and hence stopped working and investing).
When we fully incorporate future income and expenses into the calculation, we are more likely to come up with a policy that fits our needs better.
Recommend Products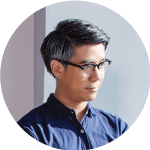 iInvest - Easy investment, More return, More benefits, Precious bequest
iInvest is the answer to successful wealth management by saving as it has been designed to increase your monetary value and preserve your wealth at the same time for you to pass an endless wealth to your children.
Benefits

Easy investment - One time premium pay and investment can be increase any time after the first year

More return - Bonus after 5 policy years (0.25% at the end of policy year 5 – 10 and 0.5% started at the end of policy year 11, the percentage calculated from average policy account in each year)

More benefits - 110% of onetime premium after withdrawals deduction (if any) for death benefit or 110% of policy account value whichever is greater