Group Life and Health Insurance for good things for employees from Krungthai-AXA
Illness or accidents may happen to employees unexpectedly. With group life and health insurance, employees will receive good medical care and welfare. This will help alleviate the burden of employees' expenses even in an emergency.
Benefits Group Life and Health Insurance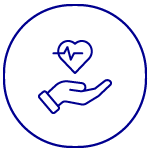 Coverage for loss of life due to illness accident and dismemberment.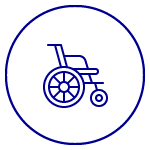 Coverage for total permanent disability.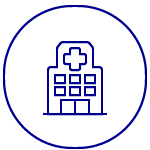 Coverage for admission as an in-patient and out-patient (IPD & OPD)
The table shows the benefits and life coverage that can be selected according to all 6 types of needs
Benefit Table – Group Life and Health Coverage Plan that you will get
Benefits
Benefit Amount (Baht)
100,000
200,000
300,000
400,000
500,000
600,000
Loss of Life and Dismemberment due to Accident
(to be paid apart from death benefit in all cases)
100,000
200,000
300,000
400,000
500,000
600,000
Total permanent disability
100,000
200,000
300,000
400,000
500,000
600,000
Health insurance coverage benefits as an In-Patient
(IPD)
per disability
1. Room & Board per day
(maximum 31 days) per confinement
1,000
1,500
2,000
2,500
3,000
3,500
2. Intensive Care Unit
(I.C.U) (maximum 7 days, when combined with the room & board per day in Item 1 maximum 31 days)
2,000
3,000
4,000
5,000
6,000
7,000
3. Doctor fee in hospital per day
(maximum 31 days)
700
900
1,200
1,450
1,700
2,000
4. Surgeon and procedure fee per confinement
(subject to the surgical fee table)
20,000
30,000
40,000
50,000
60,000
70,000
5. Miscellaneous hospital expenses per confinement
20,000
30,000
40,000
50,000
60,000
70,000
6. Emergency treatment fee for out-patient
(due to accident)
per each injury (included in Item 5)
4,000
5,000
6,000
6,000
6,000
6,500
7. Consultation Specialist Physician Fee
(included in Item 4 or Item 5 depending on the case)
4,000
5,000
6,000
6,000
6,000
6,500
Health insurance coverage benefits as an Out-Patient
(OPD)
Out-Patient Medical Expense
(30 times per policy year)
400
500
800
1,000
1,200
1,500